The First Church of Christ, Scientist
January 2023
Dear Fellow Members of The Mother Church,
This letter offers each of us a moment of gratitude for our Church and its Founder. Together, we join in a simple act—paying our per capita tax. But it is profound in meaning, as we are obedient to the letter and the spirit of the Church Manual, which is "uniquely adapted to form the budding thought and hedge it about with divine Love" (Mary Baker Eddy, Manual, p. 104). Budding thought, hedged about with Love, naturally grows and bears healing in our daily demonstration of Church around the world.
As a Christian Scientist and, currently, as President of your Mother Church, I've asked myself repeatedly and honestly: What does membership in our Church mean as a community of metaphysical thinkers, enabling us all to discern the moment by-moment activity of God's love and our united efforts to serve God and, by that, mankind? I realize that it's always a matter of perspective. And that's what the new experience, How Do You See the World? in the Christian Science Publishing House in Boston is all about.
My time there among the exhibits inspired me to have conversations with young Christian Scientists from around the world over the last months. They have responded honestly and very thoughtfully to this question. We have been thinking together about how the term world has manifold definitions. Someone said, "It's family in a broader sense that expresses God, Love"; another said, "It's the outside environment and our inner environment, too."
These discussions brought up the need to repeatedly decide whether to see the world as a place where anything and everything could go wrong from a materialistic perspective, or see it as a place where divine Truth is being demonstrated. We concluded that Church is the place where the choice for divine Truth can be lived and where the natural proofs of spiritual reality can be shared with each other. It is this vision of Church to which we contribute in every dimension. Our work together feeds our hope, our courage, and our stand to see through any lie of limitation or disturbance. The outcome is our feeling more of the transforming, purifying, and unifying power of Christ, through which we clearly witness the evidence of good in our lives—and beyond.
"One infinite God, good" does good things. This quoted phrase from page 340 of Mary Baker Eddy's Science and Health with Key to the Scriptures was the theme of our last Annual Meeting, and the full sentence names eight activities of God's timeless and limitless presence. There are countless activities of this infinite God, good, in our lives, though, which make a world—a world we all love to live in! "One infinite God, good" is uniting us with one another in forwarding the Cause of Christian Science through the activity of The Mother Church and our own proofs of healing.
With so much appreciation for you and the joy of being with you together in this Church as God's beloved children,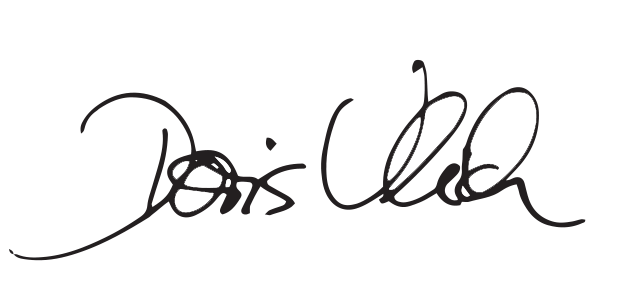 Doris Ulich
President of The Mother Church